Goat Milk Shares
And thou shalt have goats' milk enough for thy food, for the food of thy household, and for the maintenance for thy maidens.
Proverbs 27:27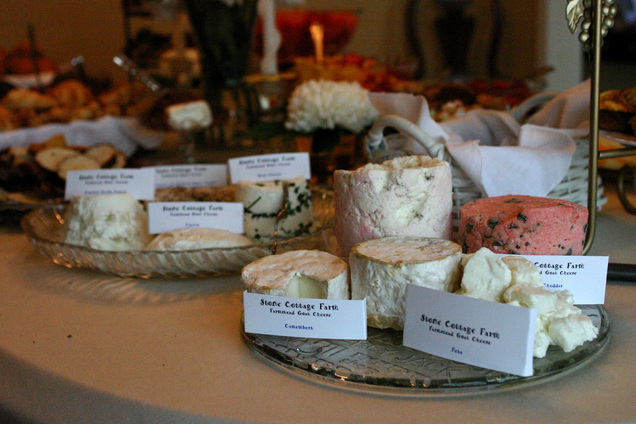 Enjoy fresh, delicious goat milk, make your own cheese and more, when you purchase a goat share. Each State has different laws regarding milk. In the State of Michigan, you may drink milk from a goat or cow that you own. By owning a share in a dairy goat, you have a fresh supply of your own milk to drink. You are allotted a weekly share of fresh, pasteurized goat milk ready for pickup at our Farm.
Delivery also available, Monday thru Friday, at locations between Mayville, Vassar, and Frankenmuth. Other nearby locations possible if we can get enough delivered at one time.
We feel you should know where your food comes from. We encourage you to come out and meet the ladies and our operation. Come meet our happy and loving registered Alpine and Nubian goats!!!! We have a disease free, closed herd. Fed limited grain, spending their days lazing in the shade of the barn or on more fresh, lush, chemical free pasture than they can ever put a dent in. We cut our own hay from these same fields. You can really taste it in the milk and cheese we make.






We offer three options for goat milk shares.
Regular Weekly
Option:
For $15 annual lease fee (includes one gallon) plus minimum of $5 per week for each gallon of fresh *pasteurized goat milk. You are guaranteed one gallon
(or more per contract) per week.
Occasional Option:

For $20 annual lease fee (includes one gallon), if you just want milk on occasion, you can get fresh *pasteurized goat milk as available at $6 gallon.
CSA Option:
We can train you to come out and milk the goats and do chores once a week and an occasional weekend and you share in the rewards (we need a break once in awhile). If interested we can discuss and negotiate on this option. Don't worry we have a milking machine...so you won't have to milk 8 goats by hand.
Our goats are never given medications unless they absolutely need it and only after trying natural solutions first. When medications become necessary this milk is not included with our regular supply. When we do rarely have to medicate, to be abundantly cautious, we double the drug company's withholding recommendation. ie If the label says withhold for 4 days we pull that milk for 8 days.
Goats milk is much more healthful and digestible than cows milk.
Read this article on the benefits of goat milk.
http://www.globalhealingcenter.com/natural-health/goat-milk-benefits/
Read this article of the evil that goes into your cheap factory farm cow's milk:
http://www.factory-farming.com/milk_factory.html
You get what you pay for.
Most major credit cards accepted.
Email
dbeecher@dbworld.net
,
christina_louise_d@yahoo.com
, or call 989-529-1937